So your breakup happened and then in what seems like a really rapid amount of time, your ex-girlfriend is involved with another guy. Now, this 'relationship' may be serious, it may be a rebound, or it could simply be a fling.
Nevertheless, seeing someone who your were just with and loved or cared deeply for move on with another guy can hurt bad.
How did she find someone else this quickly, while you're still aching from the end of the relationship?
In this post, I want to explore how girls get past a break up (at least externally) this fast, whether it's weeks or months.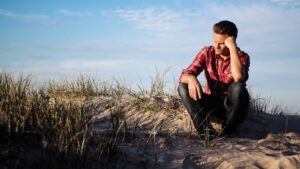 She Moved on So Quickly…Time Ain't Always What It Seems
On the surface, you had a break up with your girlfriend and then a few days, weeks, or a month later…she's already with someone or multiple someone else's.
The truth of the matter is that, if she broke up with you, then she probably had it planned out well in advance. Not only that, unless she went out or met guys off of Tinder, she probably had an exit strategy that involved other guy(s).
You have to understand that women often have plenty of options available to them, even when they are involved in a relationship.
They may flirt a bit and keep these guys around as 'just friends' until that break up finally happens and they can quickly set up plans to see these dudes.
It's not always the case, but this happens quite often.
These guys can be thought of as orbiters or satellites. They move around in her orbit, until she selects them to do something with, after her relationship fails.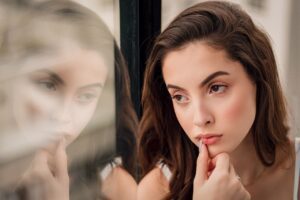 It can be a short-term fling or a swinging to a 'new branch', when she thinks a new guy presents a better option for her life. As such, we can never even see it coming when they have a new guy line up, in short order after a break up.
As men, we will many times, either have no other options or cut off all of the other women in our lives that could serve this same role.
So, when a relationship ends we don't have the same network (or even ability) to quickly replace the one we just lost. One could even theorize, that if we did have even the threat of back up options to move on with, it would change the behavior of many women.
This is because, they may fear another woman having their man even more, versus just him being single and alone…oh yeah, human interactions can be pretty screwed up.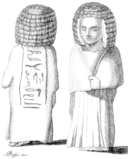 I've heard this type of behavior referred to as 'branch-swinging'. Much like a monkey swinging from branch to branch, she has a hold of another option before letting go of her previous boyfriend.
Again, this isn't always the case, sometimes she goes out with her friends and finds a guy at the bar or club or the aforementioned dating apps.
A new guy, may be completely random after a break up, she may have other guys already, or some combination of both.
Women who are even semi-decent looking, can get as many guys as they want. Maybe not always the 'exact guy' they desire, but in terms of volume, it's on a whole different level than what we can attract as men.
When she has so many potential options at her disposal, if she only tries or has her friends pull in guys for her, it is no wonder that women often get to move on quicker than men.
The new guy or guys can be used as a way to divert attention from the breakup, as well. If she has other guys to focus on, it can make her feel less lonely than she otherwise would in such a scenario.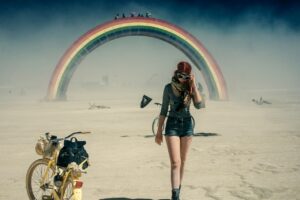 It's kind of like kicking a drug habit by weaning yourself of it with a less powerful drug. But, this strategy may also fail completely. Why? Because it just masks any emotional turmoil that may be boiling underneath the surface…which makes you 'feel' fine, until it doesn't.
This is especially true if her relationship with you was a serious and long-term one. After a breakup, there is a void in people's lives, in which the old relationship used to stand.
One expects to see their ex everyday, but it doesn't happen, and then they feel empty about it. This can be excruciating to get through and for some people they turn to finding new partners, in order to cope with the loss.
As such, rebound relationships are born.
Whether it works out in the long-term or not is almost completely random for many women. Why? Because most people, don't ever address their true underlying feelings or wants, and just try to paper over anything negative in their lives.
This leads to quick fix 'relationships' that can fail faster than the one with the guy, she broke up with (you in this scenario).
Is the Rebound Relationship Serious?
Maybe. Then again, he might just be a temporary placeholder to make her feel better before she moves on with her life.
If she's taken the opposite tact and has multiple guys she's seeing, then of course it's not serious BUT she might be in that mode of dating for a while. This means it's doubtful she'll want to get involved in another serious and exclusive relationship.
If she's now together with one guy and it's exclusive. Then the seriousness is dependent on a few factors such as how long they've been together and how long it would take her to get over the relationship that she had with you.
If you were together for only a few months and she's been together with him for a few months…it's probably pretty serious.
There are some scenarios in which an ex-girlfriend will be together with someone almost immediately following the breakup.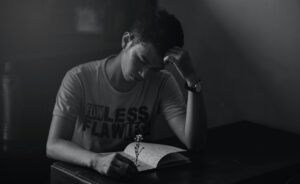 In that case, it was almost always planned out in advance of the breakup with her ex. The relationship she moves into may not be serious but there was at least enough attraction to get her to fully commit to getting out of her previous one.
Don't ever beat yourself up over this situation. It has probably happened to just about every guy out there, who has had a relationship. Society and culture has changed to the extent, that it has become pretty damn difficult, to avoid scenarios such as this one.
What To Do Now?
Things will be all right. It'll just hurt like a bitch for a while. Here are some of my posts about moving on from relationships and dealing with it:
Keep in mind that women in general, have a greater ability than we do to move on with someone else after a break up. It's simply one of our disadvantages.
It doesn't mean that the relationship is definitely over forever but it's not a great sign and one should always prepare for the most likely scenario.
Plus, once we get past this initial hurt, it is easier to come to realize that we came out ahead and didn't actually lose as much as we thought we did.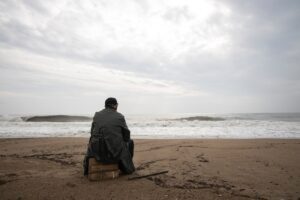 Man, when I think about the women who dumped me 10 years ago or so, I am extremely grateful that it happened that way. I'd hate to be in a miserable relationship, just to have saved myself a few months of emotional pain.
Like, I couldn't even imagine being with any of them right now. They could all ask me to get back together with them and I would probably laugh in their faces…it'd be absolutely stupid. Oh, and I know for a fact, some of them are still single.
View this as an opportunity to shake things up in your life. Focus on self-improvement, health, mental happiness, travel, start new career, or hobbies.
Break ups hurt but aren't the end of the world. There is so much that one can do and experience in the world, when he is single. I mean, I think most men are at their absolute best in terms of accomplishments, when they don't have anyone holding them back.
Not only does self-improvement make one's life better and more fulfilling. It also has the effect of attracting more women in the future, so, if one relationship doesn't work out…there will always be other options coming down the pike.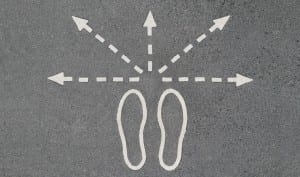 Either way, you cannot live your life by focusing on what an ex-girlfriend is doing. This attachment and anger, needs to be let go of.
You had your run with her, you both have changed enough that the relationship is no longer valid, now grow from the experience and make your life better.
When you take the time to focus on you and what you want from your life moving forward, she becomes irrelevant.
If you've had other women in the past, do you still care what they're doing?
Honestly, how many times do they still cross your mind?
At some point, this current woman you're upset about, will just be another of your past girlfriends. In the future, it may not even feel real in your memory, that you ever dated her or even tripped about her moving on to another guy.
This is the way of life, just don't let the short-term, drag you down for a long count.